Usability Testing Services
Our website or app usability testing services help start-ups and enterprise companies to Identify usability issues and validate a usable product for their users.
down arrow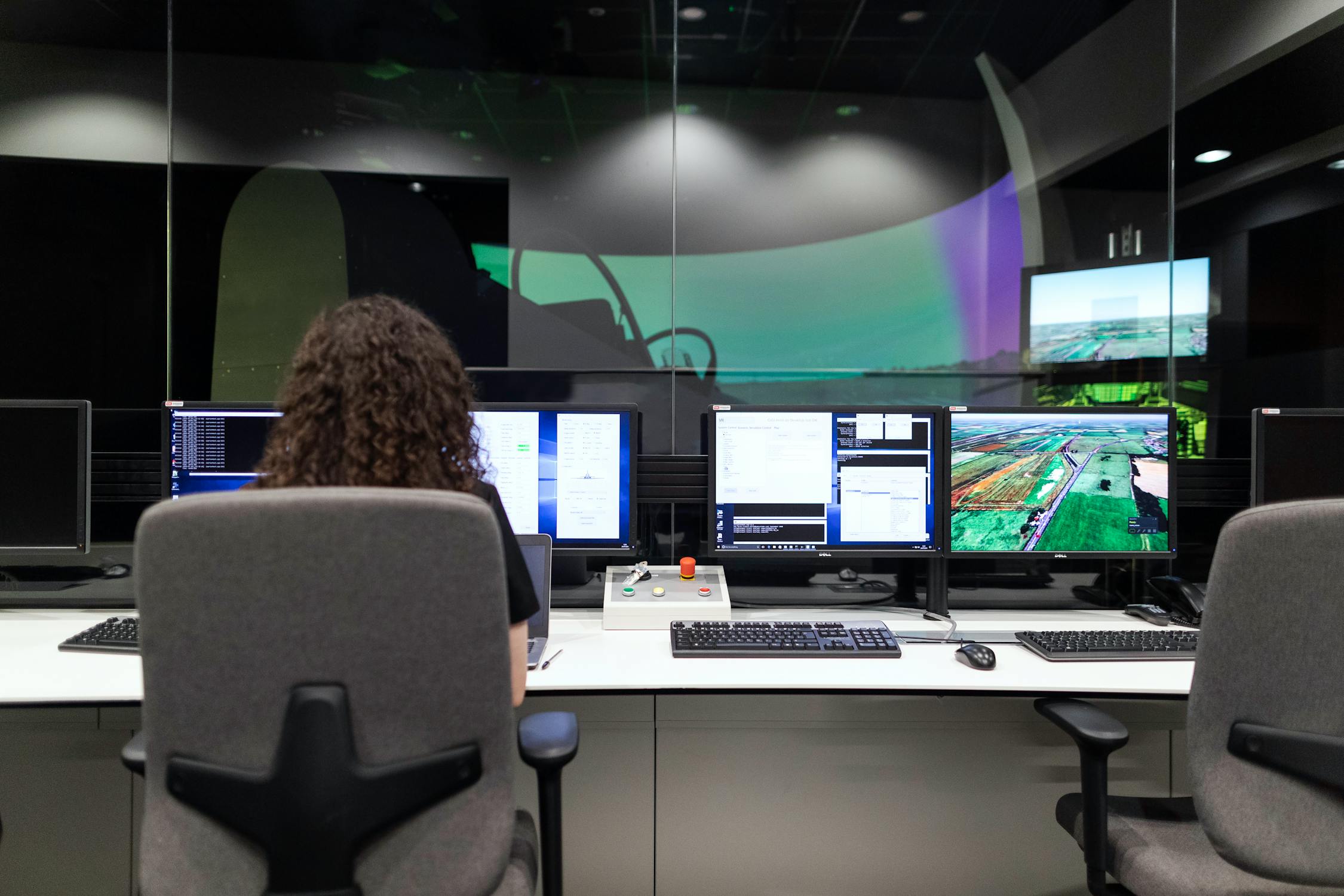 What is Usability?
"Usability is effectiveness, efficiency, and satisfaction with which specific users can achieve a specific set of tasks in a particular environment"
The important thing is to remember that usability is about people. It is about designing THINGS so that people can use them easily.
It is NOT about training people to cope with badly designed things.
Usability is a scientific and structured methodology based on Human Factors and Ergonomics, Cognitive Psychology, etc., collectively known as User-Centered Design or UCD.
Usability is the end result of following the User-Centered Design methodology throughout the design process.
What is not Usability?
Usability is not UI Design/Development. UI Design/Development is more of a discipline focusing on the technical aspects of Front End development.
Aesthetics and Visual Design does not ensure Usability, Usability is a result of research, domain expertise, technology, and aesthetics.
Asking users what they want and laundry lists do not ensure usability. A usability process that is solely dependent on asking what users want is prone to failures as users cannot precisely articulate what the core issues are. Observe users then ask.
Marketing research can provide direction and base for Usability Analysis but is not entirely in itself for lack of ingrained end-user focus.
Common sense is not usability, Common sense-based approach towards Usability tends to fail miserably as common sense differs from person to person and is often biased.
UX Testing
Eye Ball Tracking
Remote Usability Testing
Mobile Usability Testing
International Usability Testing
Expert Review (Usability Inspection)
User Experience Design
A/B Testing
Kids Usability Testing
Consulting & Training
Rapid Prototyping
Web Analytics
Usability Testing in Laboratory
eCommerce managers use us to find and fix their site or app's biggest problems, and then run A/B tests to measure the improvement.
Entrepreneurs in lean startups use us in their Build-Measure-Learn feedback loop.
Executives use us to benchmark their company over time against the competition.
Product managers use us to get inside the heads of their target customers, watch what they do, and hear what they think.
Usability Testing Process
For a Website or Mobile app, Our usability testing methodology is very simple. We draft a test plan for the targeted users to evaluate how easy and useful it is to use a website/app.
The participant performs a Usability test and our usability testing team observes the problems and user behavior and accordingly we provide the recommendations to ensure an easy/intuitive user experience.
We Identify Usability Issues Checklist
Improvements needed in User Performance
Business Objectives
Critical or frequent tasks
Questionable and new areas of design
Evaluation results
User Comments
Our example criteria for Usability
1. Measurable Behaviors
Task Groups XYZ will be completed in less than a minute
User will be able to identify fast paths for the navigation XYZ
User will be able to complete task x with zero errors
90% of users will be able to complete task x in the first attempt
2. Performance-based Criteria
Time to complete critical tasks
Successful task completion
Improvisation in critical paths
Reduced failures
SUS rating of 8 on a scale of 10
90% of users would want to use the application
90% of users appreciate the concept
90% of users acknowledge the application as a critical and valuable tool for their performance
We provide 3 types of Usability Testing
Low Fidelity Testing
We conducted during the initial stages of information architecture and presentation design phases. Usually conducted using wireframes or skeletons and Visual Composite samples. Helpful in A/B testing
Expectancy Test: Evaluate initial mental models
Performance Test: Navigation Design
Visual Affordance Test: Affordance, Aesthetics, and Ergonomics
High Fidelity Testing
Simulates actual application to the possible levels within the identified scenarios. Not a replacement for Live Site testing but we can identify potential usability issues
Free Exploration test: Identifies associated learning curves for first time users, may provide valuable data for navigation design and support systems
Performance Test: Identifies key focal points and scanning patterns on the presentation layers. Can be a valuable tool while designing mission-critical, and information-dense applications
Performance Test: Organization of content, Navigation Design, Layout, Task Flow, Controls and Content
Ethnography/Field Studies
Our team does Field Research and is a continuous research activity. Helps in identifying social, cultural, geographical and market impacts. Not to be confused with Usability Analysis and or Testing. Ethnography is a Human Factors discipline and is derived from Anthropology and Social Sciences. Forms the basis for a wide array of social and cognitive researchers Provides basis and validity for UCD methodologies Data derived can help in identifying appropriate conceptual models as per the criteria suitable for research groups and long-term and continuous HumanFactors data collection
Modes of Usability Testing
Our testing modes or methods perform on any type of interface to conduct Usability Testing. There are three main testing methods, each has its strengths and weaknesses.
Laboratory Testing
Moderated testing and Un Moderated testing
Closed-door or one-way see-through window
Allows facilitator to interact with the participant and clarify test-related details
Helpful while testing new and highly confidential concepts, will enable to control what data flows out of the floor
May not be appropriate for small-scale testing and is not an effective replacement for field testing
To be chosen carefully considering the un-natural environment for the participants and cost.
Remote Testing
Moderated testing and Un Moderated testing
Helpful when users are spread across the globe
Helps in observing users in their natural environments
Data collections, analysis, logs become easier
Facilitates remote observers to join from various locations
Multiple teams can participate and collect logs andobservationsScenarios and Tasks can be pushed remotely
Tools like Morae can automatically collect various parameters like task completion rates, task failures, success ratios, etc.
A/B Testing
We use a website analytics tool such as Google Analytics, Facebook Insights and measure the problems in your conversion funnel.
We also measure from user behavior analysis tools such as Heatmaps, HotJar – Visitor Recordings, Form Analysis, and On-page Surveys, and find what is stopping the visitors from converting. For example, "The CTA button is not prominent on the home page."
We normally test Headlines, Sub Headlines, CTA, Images, Content near the fold, Social proof, links, etc.
We create a variation per your hypothesis, and A/B tests it against the original page.
We analyze the A/B test results and see which variation delivered the highest conversions.
We share the test results and the insights generated with the Marketing, IT, and UI/UX teams.
Tools we use for Usability Testing
PageHeat
Tobii Pro - Eye Tracking
Google Analytics
UserTesting Crowd
Morae Tool
UXcam
Usability Testing Reports
Remote Lab-Based Testing Reports
Lydrasoft hired us to conduct the remote UT at their own labs, Our Role is to create UT task lists/surveys and generate reports on the basis of metrics & UX recommendations.
DOWNLOAD APP USER TESTING REPORT
Usability Testing Case Studies
Usability Testing Case Studies
We created User Experience for Freelance Services Marketplace for The Lean Entrepreneur in the Middle East.
Learn More
Lab Advisor
LabAdvisor is a gruop of professionals passionate about delivering quality healthcare to the average Indian.
Learn More