I'm Prince Pal Singh - Working as a UI/UX Strategist at Think360 Studio. I make GIFs for UI interaction - which my client's love always. My developer can easily understand the gesture from these cool GIFs.
First talk about GIFs Usability -
---
1. Animated GIFs For UI Design Presentations
You have seen really cool animated GIFs by professional designers are using to present UI design on Behance, Dribbble, Facebook and other design communities. The best ways of illustrating gestures and animations in mobile apps are animated GIFs which offer a little more over old traditional storyboards and static screenshots. These GIFs help developer or client's to understand the UI interaction and result - saved time in the development phase.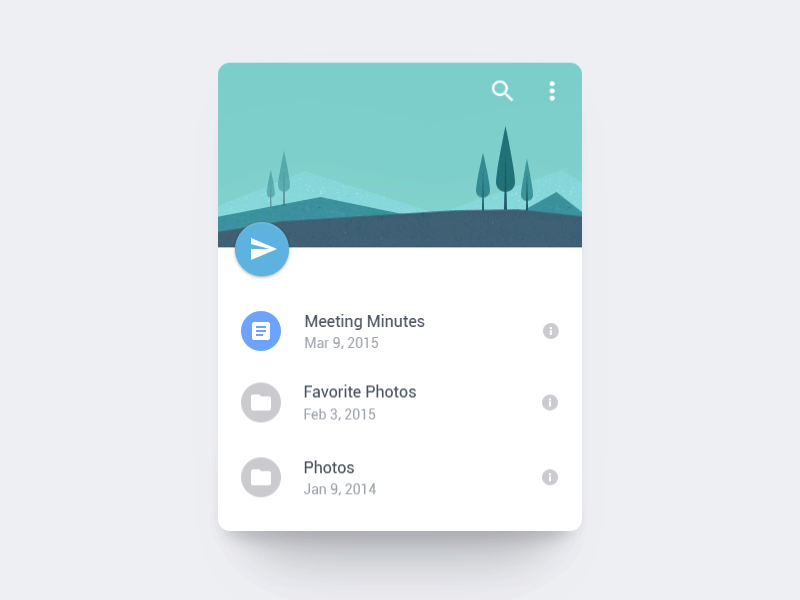 Image Credit - Zee Young
2. Social Media Engaging
Pinterest was the pioneer of the animated GIFs, thereafter followed Twitter. As time passed, in 2015, even Facebook got the GIF mania. After that, Instagram changed to Boomerang, which allowed the users to make and share their own GIFs. If you want to be unique in your social feeds, animated GIFs are perfect to make you stand out. GIFs always more engaging than still picture special when we are expecting conversion.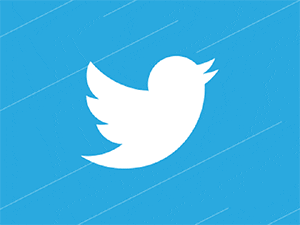 3. Emails Marketing
Animated GIFs looks in an email just the same way a regular image appears. So, why not raise the visual quotient of your emails by opting for animated images rather than still ones? Not only will it spruce up things but capture the recipients' attention very well. The direct impact is created. Some brands reported 109% increase in revenue due to the usage of animated GIF in emails. Go for GIFs at the time of showcasing products, announcing events, or otherwise alluring readers.
4. Blogs
Your blog need not be stuffed with animated Gifs or made like a BuzzFeed sort of a site just to add in some GIFs. But a hilarious list of silly GIFs cracks us up once in a while and does a lot good.
---
GIF Making Tools -
To further simplify the task for you, below are some GIF creating tools to make things as easy as a pie-
1. Principle App For UI Interaction –
Principle app for MAC only easy to use design animated and interactive user interfaces. Either you're designing the flow of a multi-screen app, or newly animated interactions, Principle empowers you to create designs that feel amazing and live.
Select a device preset or enters a custom Artboard size to design for your favorite platform. Hover events and mouse wheel scrolling make it easy to make web and desktop prototypes. With the following Principle App Crash Course anyone can become a master in UI Interaction.
2. UI GIF Animation Using After Effects–
Many clients are demanding GIF files of their projects for social media or mobile UI interactions. You can make easily GIFs using After Effects and Photoshop. It's a very popular approach these days, and a quick search on Dribbble will reveal loads of UI animation examples, many of which have been made with After Effects.
In the following video tutorial you will learn - Prototype an app UI animation. Take a Photoshop layout, then bring it to life using Adobe After Effects. Enjoy the video!
3. Face To Gif
Face to Gif offers the basic way to personalize the emotion that you're trying to animate. Each crafted GIF produces a random, unidentified URL, so it is left on you what will be the reach and depth of your animation.
By activating your webcam you can look at the countdown before recording whatever you want. After this, everything works based on the choice of the client. So, no data is visible unless you save it and share it. The client version here also means that the web app will perform as per the speed of your computer.
4
.

Recordit

Recordit gives GIFs a more output friendly look rather than looped bloopers and cute animal clips i.e. mini screencasts. The all-encompassed tool is not for GIFs but empowers you to make short, fluid .gifs to display on-screen functions instead of the full videos. The free trial version (Mac) allows five minutes of recording.

After the screencast is over, the video gets uploaded and forms its own URL for the purpose of easy sharing. What is tricky here is the 'Generate GIF' button present on every single video. After converting the video, a .gif file is there which can help you to proceed. You can find the entire process explained on the site's homepage. LICEcap is another screen capture tool that you can connect directly to .gif, but overall, Recordit is better off with its simplicity.
5. Gif Brewery
One of the popular Mac apps, Gif Brewery, comes to aid for the users who have personal videos on their main machines and have the desire to change short clips directly to GIFs. The app bestows users with more customization features than any other web or mobile apps in the market, as in the number of frames and adding delays.
Furthermore, there are features for playing clips in reverse, text overlays, and color effects. You will find mixed reviews for this one, which can be a favorite or a flop, but still, there are regular updates to modify the app.
EndNote
Animation has always acquired a special space in the hearts and minds of users and they have literally brought the medium to life. To follow up, there comes GIF. The ease which it offers in its creation has sprung up its use and has strengthened its magical hold on us. There is absolutely no end to the imagination now. I hope the above tips help you to create groundbreaking GIFs that pop your stories out. Make some noise folks, it's Showtime!